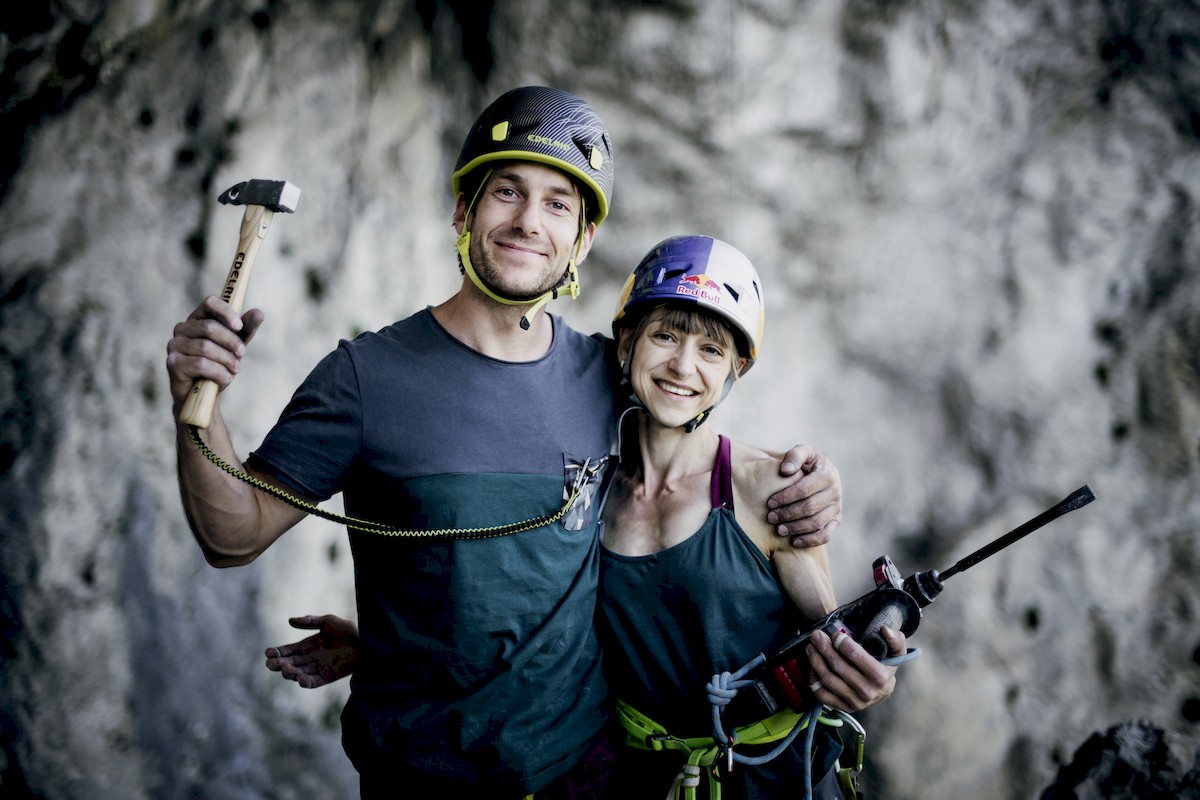 Climbing Illustrator gesucht
We know that a job pays the bills. But a job could also be fun and have a greater purpose! We are looking for someone enthusiastic, wo is willing to come to work every day not only to pay the bills, but to get engaged with our spirit of creative problem solving. Because at EDELRID it is all about making ideas come to life that enable free movement in a vertical world. Climbing is in our genes whether on rock, ice, trees or industrial structures. For over 150 years we believe in the importance of moving boundaries, staying curious and preserving the beauty of our vertical world. In order to continue along this journey, we are looking for a
in our Product Management team at our headquarters in Isny im Allgaeu/Germany to start as soon as possible. This job is in our product department and products shape the way we move in the vertical space. We need someone who wants to be a part of this, learn, grow and create – not just having another job.
Your Responsibility
The person in this position has the opportunity to combine his/her artistic skills with his/her passion for mountaineering and/or industrial climbing. By creating and designing application-oriented content, this position has the potential to actively contribute to our mission of generating, preserving and sharing knowledge about every aspect of climbing gear. You have the chance to be part of the biggest future source of knowledge for the community of people that move in the vertical space. To give a more detailed understanding of the general tasks, here are a few examples:
Creation of technical drawings for product manuals and our knowledge base. This means working with PM and developers to dive into the product features, think how to most efficiently communicate such features via easily comprehensible illustrations, prepare the illustration and coordinate with the marketing department to finalize the documents.
Visualization concepts for knowledge transfer through illustration. More specific this means to find an efficient way to communicate tests results and scientific knowledge via graphics work.
Establish and maintaining a smart workflow and graphic database in order to get more and more efficient over time.
Your skills and general Experience
To fit in our product team, it is essential to have a passion for climbing in any of its variations (recreational or industrial). For this specific position, it is crucial to have personal high standards for the graphic quality, impact and esthetics of illustrations and to understand the content behind them. The better you can prove your enthusiasm for this the higher your chances to fit this position. Further skills you would need to meet the technical requirements of this position as well as to fit into our company culture are:
A passion for the use of climbing gear of any kind
A passion for clever visualization concepts
You are familiar with common printing methods, so that a solid creation of print media is no problem for you
A technically and content wise error-free data structure is particularly important to you
Precise, accurate and fast work with high self-imposed standards
The will and the ability to understand and then explain complex technical contents
Fast thinkers who want and can quickly absorb a broad spectrum of knowledge
High sense of responsibility – we develop personal protective equipment that people depend their lives upon
To feel comfortable in a very dynamic environment
Languages: German and/or English fluent in spoken and written, another language is also desirable. (Speaking/learning German should be a personal midterm target)
Solid knowledge of Adobe Illustrator, Photoshop & InDesign
The ability to balance ambition and modesty
The ability to laugh at yourself
Your work place
A great and motivated team of vertical enthusiasts
An exciting and challenging work with international relevance
A business environment in a healthy and expanding company
A performance and experience-oriented remuneration
Access to all kind of textile and hardware related machines
Good and accessible skiing, climbing and biking opportunities (ski touring possibilities before work, boulder and climbing gym at work, etc.)
Good Coffee
Interested to join the team? 
Then please send your application together with your salary expectations and your earliest possible starting date to: jobs@edelrid.de – attention of Phil Westenberger. Try to show us why you could fit the above-mentioned requirements and show us some examples of your illustrative work. We are looking forward to hearing from or even seeing you soon.